Stainless Steel Wire Rope Mesh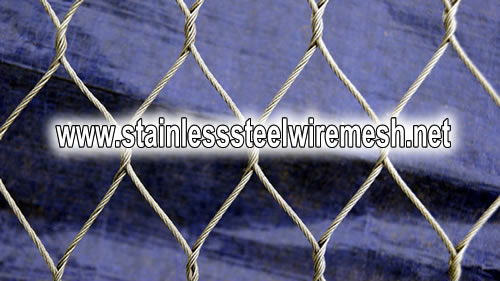 Stainless Steel Rope Ferruled Mesh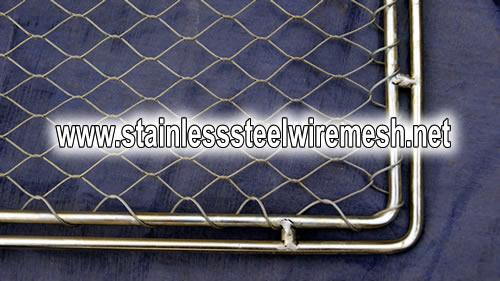 Steel Rope Mesh Fencing Panels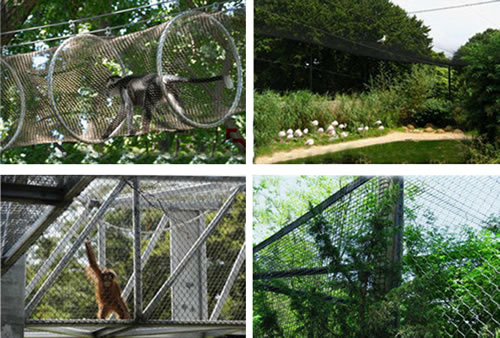 Zoo Mesh for Monkeys Cages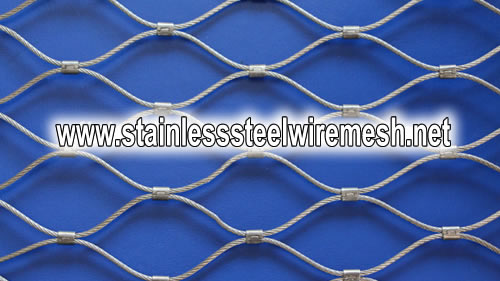 Rope Wire Netting
The great tensile strength and soft touch of Wetter Hand-Woven Stainless Steel Rope Mesh make it suitable for protecting the birds feathers and animal skins. Hence, the stainless wire rope mesh is popularly used as anti-bird netting and animal cage in zoos. It is also called Zoo Mesh.
Basic Information of SS Rope Mesh:
Wire Rope Material: SS 304, 304L, 316, 316L
Wire dia:1.2mm-3.2mm
Mesh opening size: 20*20-120*120mm
Wire rope structure: 7*7,7*19, and more as illustrated below:
The structure of the stainless steel twisted rope


Stainless Steel Ferruled Rope Mesh:
Stainless steel ferruled rope mesh has high strength, excellent flexibility and toughness to protect the animals in zoos while sustaining the bite of large animals.
Supplying Forms of Ferruled Mesh for Zoos:
The stainless steel wire ferruled mesh is hand-woven or hand-ferruled mesh made with stainless steel wire rope as basic material designed for zoo environments. The ss rope mesh can be fabricated into various forms of animal enclosures, cages and aviary. The big opening structure makes a natural environment for the monkeys and other animals enclosed with the rope Zoo Mesh. It can also be made into panels around frames or hanging down like drapery or curtains.
Ferruled Mesh Features:
Compared with chicken wire fencing, the rope mesh is more strong, flexible and beautiful. Stainless rope zoo mesh costs higher than chicken wire while it serves a longer life with no maintenance.
The stainless steel wire rope ferruled mesh can be manufactured to custom specifications using various wire gauges, stainless steel grades or knit patterns and slit to widths to suit your application.
Ferruled Mesh
Wire Rope Type
Cable Diameter
Mesh opening size
Inch
mm
mm
7*19
1/8
3.2
150*260,120*208,100*17390*156
7*7
3/32
2.4
150*260,120*208,100*17390*156,80*139
7*7
5/64
2.0
150*260,120*208,100*17390*156,80*139,70*121,60*104
7*7
1/16
1.6
120*208,100*173,90*15680*139,70*121,60*104,51*87
7*7
3/64
1.2
80*139,70*121,51*8740*69

Send Your Inquiry